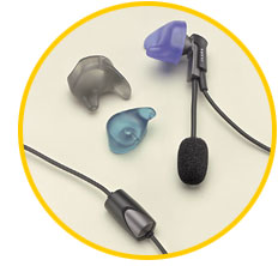 Long Description: Jabra ear boom with ear molds. Also has inline volume control.
JABRA
Earboom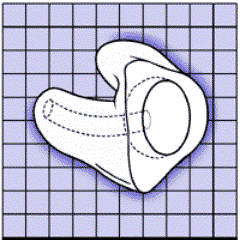 Long Description:
Custom Earmolds
For Earbuds
(e.g., Westone
Laboratories, Inc.)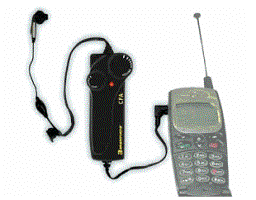 Long Description: Cell phone amplifier -- has an ear bud on one end, inline microphone, inline volume and tone controls, and a 2.5 mm jack for connecting to a cell phone on the other end.
CPA cellphone amplifier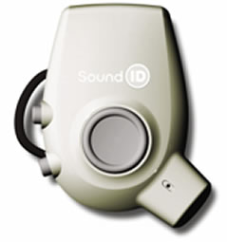 Long Description: Image of Sound ID - a hands-free mobile phone earpiece with Personalized Digital Sound. Sound ID uses a wireless earpiece with Bluetooth-enabled mobile phones.
Sound ID

Long Description:
EARWARE
cellphone
amplifier
Slide Links:
Slide Comments: