About us
Dr. Christian Vogler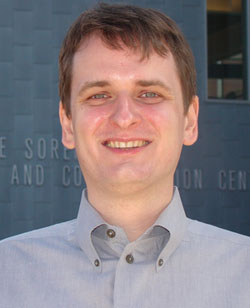 Dr. Christian Vogler is the director of the Technology Access Program. He is a principal investigator within the Rehabilitation Engineering Research Center (RERC) on Telecommunications Access, with a particular focus on the accessibility of web conferencing and telecollaboration systems. In his role at the RERC, he is involved in bringing consumers and industry together on accessibility issues, as well as developing prototype technologies for improving the accessibility of such systems.
Prior to joining TAP in 2011, Dr. Vogler has worked on various research projects related to sign language recognition and facial expression recognition from video at the University of Pennsylvania; the Gallaudet Research Institute; UNICAMP in Campinas, Brazil; and the Institute for Language and Speech Processing in Athens, Greece. He also runs the DeafAcademics mailing list, a loose network of deaf and hard of hearing researchers all over the world.
Dr. Vogler passionately believes that deaf and hard of hearing people have only scratched the surface of what is possible with the Internet and mobile communication technologies, and that the most exciting technological developments are still to come. He always is on the lookout for students who are interested in communication technologies and want to make a difference in how we use them.
Linda Kozma-Spytek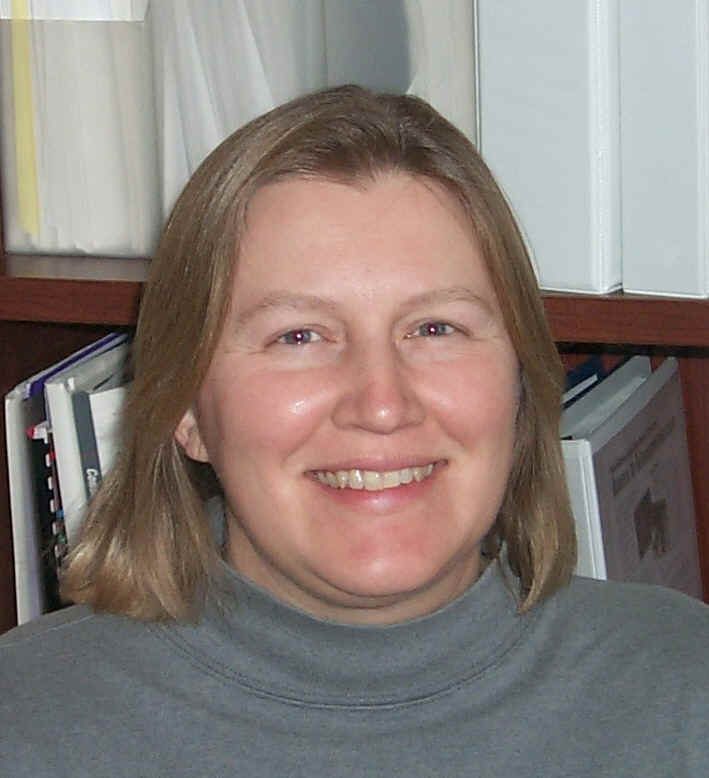 Linda Kozma-Spytek is a senior research audiologist in Gallaudet University's Technology Access Program. In the Technology Access Program, she collaborates on a number of projects for the Rehabilitation Engineering Research Center (RERC) on Deaf and Hard of Hearing Technology, funded by the National Institute on Disability, Independent Living and Rehabilitation Research. These research projects include investigating the compatibility of digital cellular telephones and hearing aids and the accessibility of VoIP technology in voice telephony applications for individuals with hearing loss. Prior to this grant work, she was employed in a variety of positions including supervising teacher at Central Institute for the Deaf; research associate in the Center for Auditory and Speech Sciences at Gallaudet University; clinical audiologist at the University of Maryland Medical System's Cochlear Implant Program; educational consultant at Manhattan Eye, Ear and Throat Hospital's Cochlear Implant Program and private aural rehabilitationist for deaf children and adults.
Norman Williams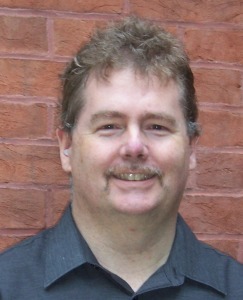 Norman Williams is the senior research engineer for Technology Access Program. He is deaf and has an AAS degree from the National Technical Institute for the Deaf in Electro-Mechanical Technology, and a BA from Gallaudet University in Computer Science. He has an extensive background in telecommunications used by people who are deaf. He wrote various text/video applications and for servers, including the popular TTY software for PCs known as Futura-TTY. He wrote a white paper for Federal agencies to use firewall information for videophones independently from outside companies. He invented and patented a new way to communicate in AIM called Real Time Text with IM preview used by AOL and AT&T Relay. He lead an ASCII standard effort for interoperability between TTYs with an ASCII option. He also has explored video communication technologies and worked with various companies such as ISDN, Internet, and phone based video calls before video relay service started. Williams worked as a Research Engineer in CSD. He did some software engineering and some hardware research for the video relay service. Recent projects at Gallaudet are: developed WebRTC with Real Time Text on each video chat, VRS interoperable tests, developed sharp flashing for smart lights for sleepers and bright environments and developed to experiment on new ways of show captions in web videos.

Back to home page
Optimized for a width of 800 - This page last updated: July 12, 2018
© Copyright 2007 by the Technology Access Program - All Rights Reserved